Gaston Residential Services, Inc. (GRS) is a 501(c)3 not for profit organization.  GRS donors are vital to our ability to support persons with disabilities so that they may live their lives as contributing members of the community.  As government funding diminishes, there are several opportunities for donors to support GRS' mission.
The Gift Fund
The holiday season signifies a time that many of us spend with family and friends, reminiscing about holidays gone by and showing our love for one another.  For some of the individuals served by Gaston Residential Services (GRS), there are no family members and few friends to share the spirit of the holiday season. 
In hopes of providing those individuals with the feelings of "home" during the holiday season, GRS established the Holiday Gift Fund.  For a number of years the gift fund has used generous contributions provided by its Board of Directors, GRS staff and members of the community to provide gifts for the people GRS serves who would not otherwise experience these tokens of love and support.  In years past, the Holiday Gift Fund has been used to purchase jackets/coats, shoes and clothing or other necessary items that individuals need to live comfortably.  In addition, the Gift Fund has purchased items to promote the feeling of "home," such as new bedding, pillows or towels. 
No contribution is too small.  GRS is a tax exempt 501c3 organization and your contribution may be tax deductible.  Please consider making a donation to the GRS Holiday Gift Fund this season.  GRS would like to thank you in advance for your generosity.  To all of our families and friends may this be a peaceful holiday season and a prosperous new year.
The Hartness Fund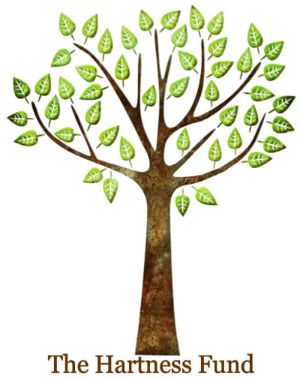 In today's world, and for the first time in history, more that 12% of the disabled population is living to be older and enjoying life to the fullest. GRS is proud to serve the first generation of aging individuals. Currently, 50% of the persons receiving residential support services through GRS are at least 54 years old and 20% are older than 65. The increase in the age of people served is being met with unforeseen barriers that are threatening individuals' quality of life.
Many of the persons served by GRS cannot afford essential tools needed to live comfortably and safely as they age. The cost of basic items such as hearing aids, dentures, and eyeglasses range in price from hundreds to thousands of dollars. These items are not fully covered by Medicare and are not covered at all by Medicaid. Despite being employed, many of these individuals cannot afford the items that they need.
In an effort to continue to provide our aging population with the opportunity to live comfortably in their communities, with those things needed to be safe in successful in their daily lives, GRS is excited to announce the Hartness Fund. This Fund will be used to assist individuals in affording those items that they otherwise may have to do without.
Please consider making a donation to the Hartness Fund. Your contribution is greatly appreciated.  Please click below to donate to the Hartness Fund online or mail your donation to 905 North New Hope Road, Gastonia, NC 28054.